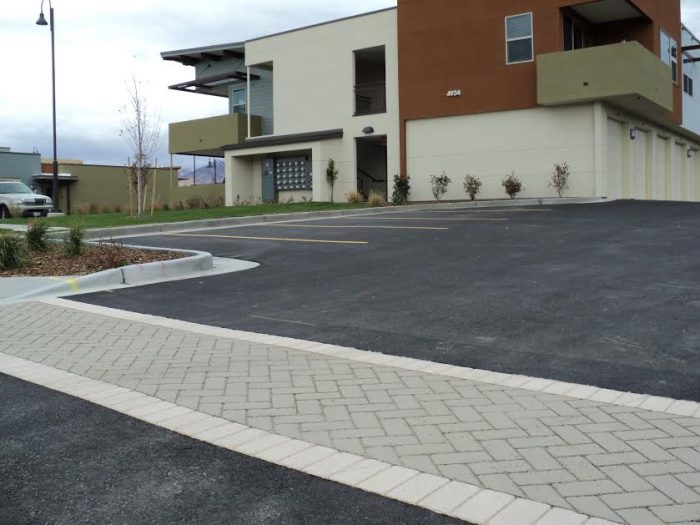 When you think of parking, you probably think of black asphalt with some white or yellow lines. You may think parking lots are a boring necessity that allows your customers and employees a place to leave their vehicles. But what if your parking lot could showcase your brand and help it stand out from other businesses, including the competition?
At Streetscape Solutions, we specialize in all aspects of decorative parking lot asphalt. In fact, we're the only StreetPrint applicator in Utah. We help businesses all over the US create amazing parking lots with stamped asphalt and other custom asphalt design services. We take your boring, dark parking lot and turn it into something that means your customers will always remember your name.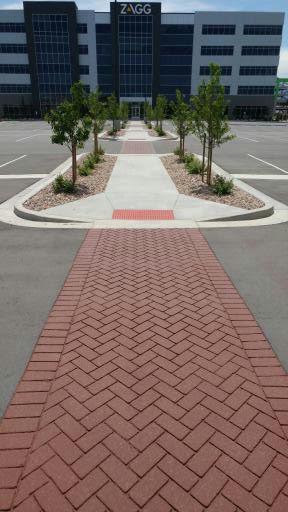 Custom Asphalt Stamping and More!
Our decorative parking lot asphalt designs span a huge range of styles and designs. That means you can have a parking lot that's basic but branded or a lot that looks like it's made of classic cobblestone. We can even create decorative pavement in the shape of your logo or another branded design. Streetscape Solutions provides the following decorative parking lot asphalt solutions and more:
Custom asphalt stamping
Asphalt markings
Custom parking lot asphalt design
Colored and decorative parking lot asphalt
Colored and decorative pavement
Transform Your Parking Lot
Whether you're building a new facility or your existing business' parking lot needs a facelift, when it's time for a new parking lot, you can rely on the stamped asphalt and custom parking lot design experts at Streetscape Solutions. We're the go-to custom parking lot experts. Contact us today!